Navibuilder Building Intelligence
Goal: this Cognitive Trail will increase the success of finding fulfillment in your career.
Description: From the book, 'Your Right Job Right Now', this Navitent Trail will direct you, step-by-step in how to turn your education into an exception ... Read More
Zone: After Wake-up Start: Sep 27, 2023 Duration: 10 Minutes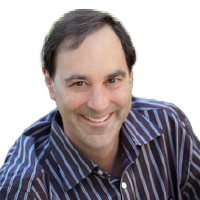 Published By:
FOLLOW
Goal Name: find fulfillment in the workplace.
Summary: Finding fulfillment in your career.
Trekkers

2

Freeform Code
Billing Code
Standards Code
ISO Code
DSM-5 Code
ICD-10 Code
Publishing

Unrestricted, Published

Phase

Engagement

Date Created

May 28, 2019

Date Last Updated

June 15, 2022
Kind

Cognitive Trail

Catalog

Personal

Library

Business

Category

Education

Subcategory
Secondary Category
Steps

7

Duration

10 Minutes

Type

Pre-Event

Influence
Level

1

Environment

Work, Virtual, Studious, Professional, Home, Encouraging, Classroom
© 2022 Navibuilder Building Intelligence LLC.